Winter Solstice Livestream
December 18, 2022

-

December 21, 2022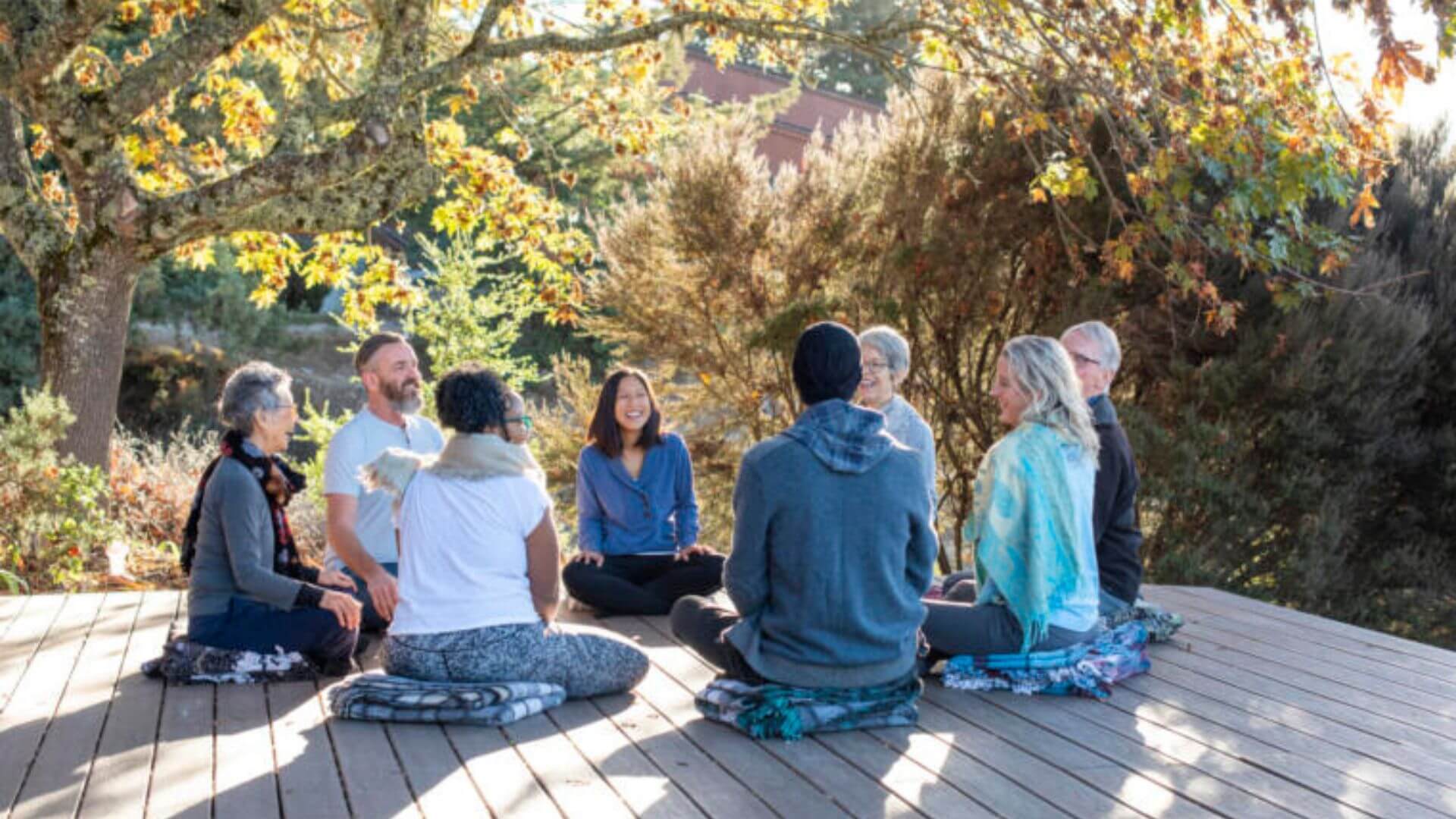 Can't join us in person this year for 3HO International's Winter Solstice 2022? We invite you to sign-up for our livestream opportunity – coming to you from the Mount Madonna Center in Northern California. You will be able to access both the morning and afternoon classes on Sunday, December 18th, and Wednesday, December 21st. Also, please note that all Morning Sadhanas and Evening Music will be offered as a free livestream on 3HO International's Facebook page!
Interested in participating in the virtual version of The 21 Stages of Meditation? Click here!
Your livestream ticket to this event includes the following classes:
Sunday, December 18th
10:00am-12:00pm PT – Morning Class – "Healing Ancestral Karmas" with Dr. Haridass Kaur
Within all families, there is a karmic inheritance that is handed down through our family lines, both a genetic and energetic blueprint. A karmic bond so deep links us to our families for seven generations in the past and seven generations into the future. Where we can carry a burden that is not truly ours but one we can work to resolve and unburden ourselves and our family. Join Dr. Haridass Kaur in this dynamic class of kriya, breath, rhythm, and sound to consciously work on breaking cycles and patterns to heal our lineage. Helping to heal ourselves and those who incarnated with us, to clear the path for the future – freeing up space for a lighter and brighter creation. Dr. Haridass Kaur is a KRI Lead Trainer and founder of the Infinite Goddess School. She leads trainings online and in-person with tailored experiences to amplify innate gifts.
2:00pm-4:00pm PT – Afternoon Class – "Kundalini Awakening" with Mahan Kirn Kaur
In this class, learn how to soften and allow joy in the process of your own awakening. Learn how to stabilize your nervous system to support your experience. Mahan Kirn is a distinguished meditation and yoga teacher, and master healer. She has taught thousands of students for over 20+ years at yoga festivals worldwide and continues to lead yoga and healing classes and workshops.
Wednesday, December 21st
10:00am-12:00pm PT – Morning Class – "Embracing the Sacred Darkness" with Vedya Amrita Kaur
The Divine sacred darkness is the inaccessible light in which the Guru dwells. Embracing the darkness allows us to explore the life contained within it. Join Vedya Amrita on this day of the Solstice as we journey into the darkness, the gateway to all understanding. As a Kundalini Yoga & Meditation Trainer, Master Colon Therapist, Ayurvedic Counselor, and Counseling Hypnotist, Vedya Amrita combines these unique skills to assist in developing strategies to amplify one's authenticity and to feel empowered to become a better version of themselves. She brings a warrior-like style to her teaching all while nurturing students to unleash their own strength and graceful nature.
2:00pm-4:00pm PT – Afternoon Class – "Embody Virtues – Yoga of Living Truthfully" with Simran Kaur
In practicing Divine Alignment, the head and heart align in balance with gravity. Learn simple and powerful tools to get the most out of your yoga and meditation practice for growth, expansion, and a deepened experience. Meditation with live music.
SLIDING SCALE TICKET PRICING: To encourage equity around our offerings, we are offering Sliding Scale pricing on our tickets for this event. Community Supported pricing is for those facing financial or other hardships, Standard pricing is the set cost, and Pay It Forward helps cover others in the event. There is no application for the different amounts – simply pay what works for you. 
Related Events