3HO International operates as an independent 501(c)(3) educational non-profit organization. Two of its primary sister organizations are highlighted below—the Kundalini Research Institute, which works alongside 3HO to share the practice of Kundalini Yoga; and Sikh Dharma International, a religious organization that serves as a complement to the secular focus of 3HO. There are a total of seven legacy nonprofit organizations overseen by the Siri Singh Sahib Corporation, which is the sole member.
Kundalini Research Institute
Established in 1972, the Kundalini Research Institute's (KRI) mission is to uphold and preserve the authenticity, integrity, and accuracy of the Teachings of Kundalini Yoga through training, research, publishing, and resources. KRI issues Level 1, 2, & 3 Kundalini Yoga Teacher Certifications. They also uphold the Code of Ethics and Professional Standards of a Kundalini Yoga Teacher, through a partnership with the Office of Ethics and Professional Standards.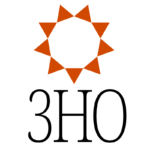 Founded in 1969, 3HO International has become a vibrant, dynamic community of leaders, teachers, and students seeking a pathway to physical, mental, and spiritual upliftment through the practices of Kundalini Yoga and the 3HO lifestyle. Our organization is dedicated to providing an experience of Kundalini Yoga through online resources, online events, and in-person events.

International Kundalini Yoga
Teachers Association
Organizationally, IKYTA is located under 3HO's non-profit umbrella and is the point of connection for all KRI Certified Kundalini Yoga Teachers worldwide.
Sikh Dharma International
Since 1973, Sikh Dharma International (SDI) has been a recognized non-profit 501(c)(3) religious organization in the United States with the mission of serving and uplifting humanity through the universal teachings of the Sikh Gurus and the path of Sikh Dharma. They achieve this through online resources and support, which help to deepen connection to Sikh Dharma as a spiritual path.