A World of Kundalini Yoga
3HO is a nonprofit with a mission to inspire everyone everywhere to realize their full potential through the uplifting experience of Kundalini Yoga.
Curious about Kundalini Yoga? We can help you get started.
In Kundalini Yoga, the primary focus is on the movement and transformation of energy.
A roadmap of everything you need to know — and practices to kick-start your journey.
From Laos to London, Alabama to Alaska, and everywhere else there's someone teaching.
We offer hundreds of step-by-step instructions to help you get started today.
Practices for the Month of June
We often do not realize it, but how we speak to each other defines our entire lives. One word spoken at the right moment, with the proper intention, can attract tremendous opportunity, uplift spirits, and heal wounds of the heart. One word spoken at the wrong moment, or with anger, can damage relationships. Are you aware of how you communicate?
The purpose of communication may be said to express your authentic being. Yet, to do this takes courage, self-awareness, and deep trust. Understanding communication involves many different dimensions—how we speak to ourselves; how we speak to others; matching the communication with the purpose; and deep listening. All these aspects are involved in developing the art of conscious communication. Join us as we explore practices and perspectives on communication, connection, and (ultimately) community.
Practice: Meditation to Clear Your Communication
This kriya is said to clear your communication so another person will be more able to hear what you say when you speak. It uses the mantra "Sat Nam," the eternal sound. Chanting this mantra is said to give you Heaven and Earth in balance.
Practice: Venus Kriya to Get Rid of Grudges
The practice of Venus Kriyas can help to establish balance in a relationship, allow you the opportunity to connect with and support one another's higher Self, and develop the experience of Oneness between the two of you.
Perspective: Numerology for June
The month of June awakens within us an inspired vision for the future and the opportunity to find our co-creative Soul mates. Yes, Soul mates, as in those people with whom you immediately feel a sense of synchronicity and the ability to develop a plan that will allow for a secure and protected path forward.
Subscribe to Yogic Living eNews
Enjoy a twice monthly dose of inspiration that includes practices, recipes, numerology, and more.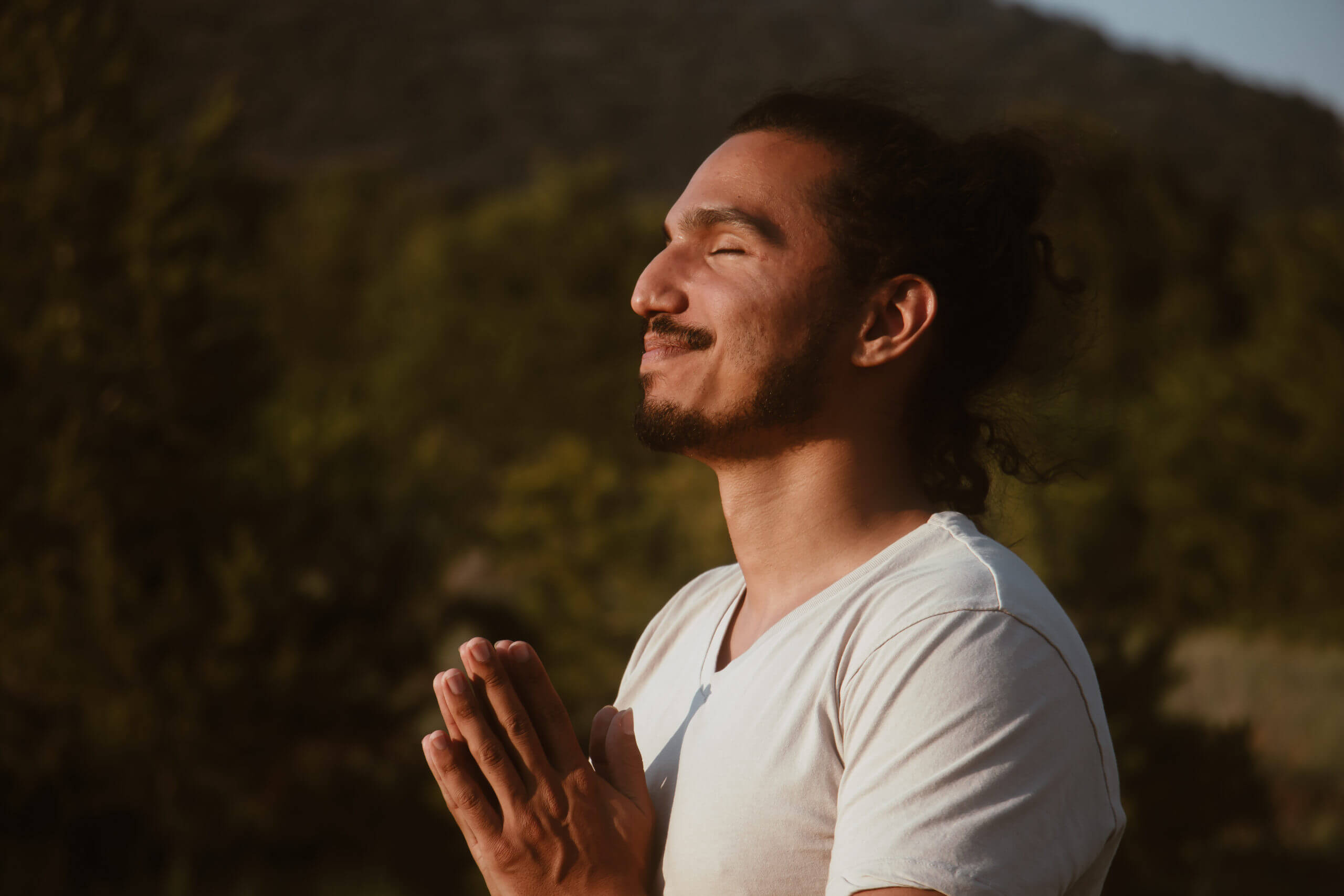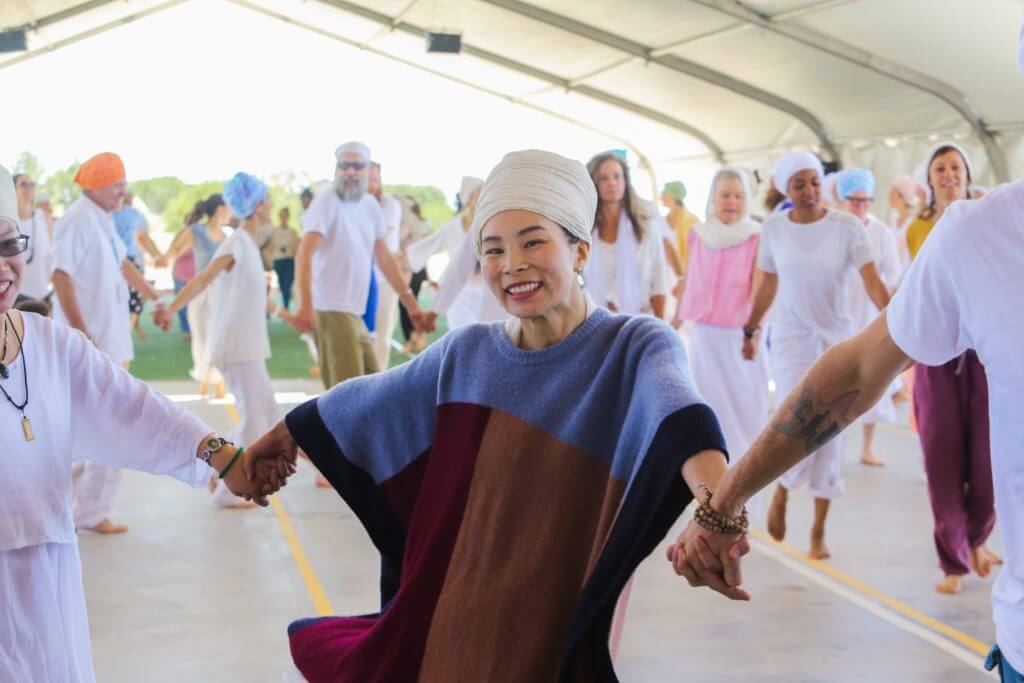 Nourish your beautiful self in a welcoming community with these uplifting Kundalini Yoga immersions, including our annual Solstice gatherings.
Yogic or Tantric Numerology has its roots in ancient yogic and tantric teachings. Developed to illuminate the path, skills, and nature of a human soul, Yogic Numerology provides an effective means for you to align with your higher Self and excel via the technology of Kundalini Yoga. Explore general information about yogic numerology, the monthly forecast, and your personalized reading.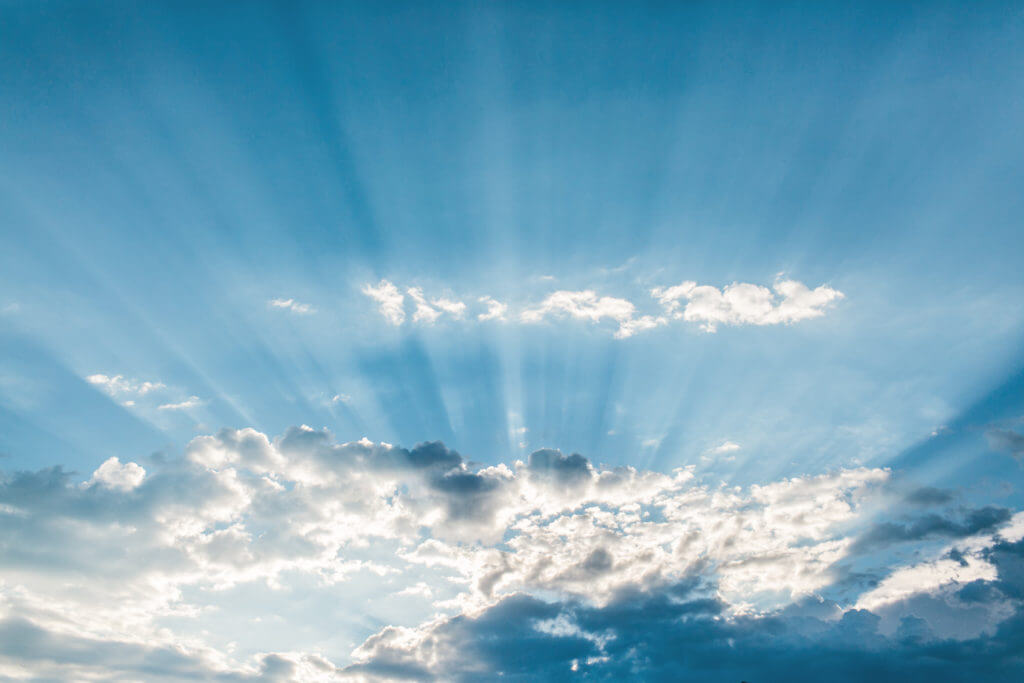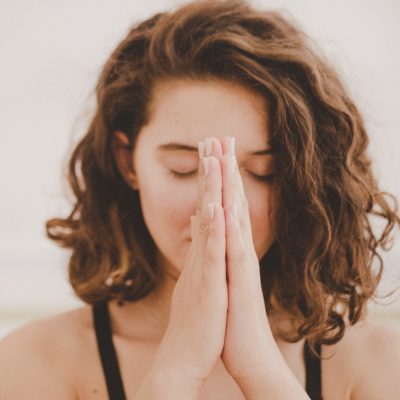 A spiritual name is a tool given to elevate your energy through the power of its inherent sound current. Many traditions embrace the giving of spiritual names. All are welcome to receive a spiritual name and experience what this tool can do for you.
Your gift helps uplift someone's life through Kundalini Yoga
Maybe it's a new teacher. Or a lifelong student. It could be someone who's struggling. Or simply a loving parent or grateful friend. When you support 3HO, you make it possible for us to share Kundalini Yoga with more and more individuals.