3HO is a nonprofit with a mission to inspire everyone everywhere to realize their full potential through the uplifting experience of Kundalini Yoga. From its origins as a small community of practitioners of Kundalini Yoga more than 50 years ago, 3HO has become a prominent international organization with the intention of promoting a conscious practice and lifestyle of upliftment, awareness, and total health.
3HO began, like many yoga lineages that took root in the West in the 1960s and 70s, with the arrival of a teacher from India whose Eastern traditions and cultural practices appealed to young people seeking healthy alternatives and spiritual orientation. Over time, these Western teachers and practitioners evolved the traditional teachings and brought yoga and meditation practices to the forefront of a cultural movement that was coupled with scientific study.
Kundalini Yoga is now practiced by millions of people and is taught in schools, universities, hospitals, and studios in more than 100 countries. It has produced leading researchers and thousands of certified teachers and trainers and inspired communities of practitioners throughout the world. Scientific studies and evidence continue to show the efficacy of Kundalini Yoga as a tool for mental, spiritual, emotional, and spiritual well-being.
We share with you below a brief history from the founding of 3HO to the present. Our goal as an organization and a community is not to provide the way, but to provide resources and tools for a healthy, happy, and holistic life. Our 50+-year history has been one of growth, change, and transformation, including tremendous upheaval in 2020. Like many yoga schools, we have faced triumphs and challenges,
3HO envisions its next 50 years as a time to continue to practice, teach, and share the benefits of Kundalini Yoga with the world.
Kundalini Yoga Arrives in the West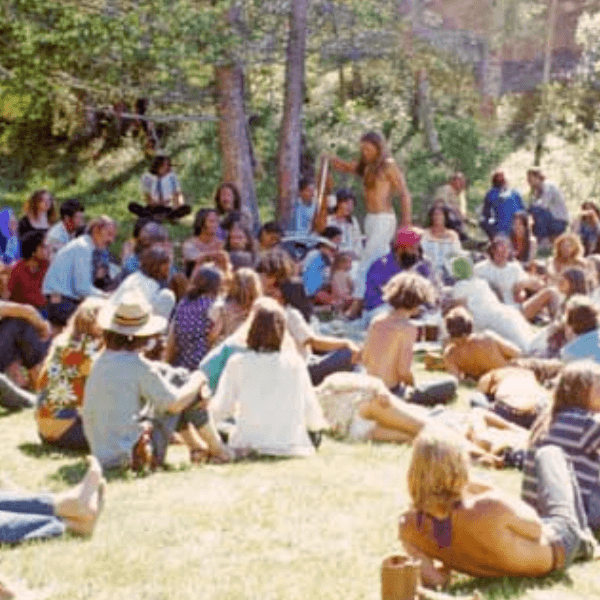 1969
Yogi Bhajan's first recorded Kundalini Yoga class takes place in Los Angeles, California. Interest in his teachings grows exponentially and he begins to offer more classes and public events. 3HO (the Healthy, Happy, Holy Foundation) is established by Yogi Bhajan, dedicated to promoting a conscious lifestyle of elevation, awareness, and total health. 3HO hosts its first Summer Solstice celebration in New Mexico, at Aspen Valley north of Española.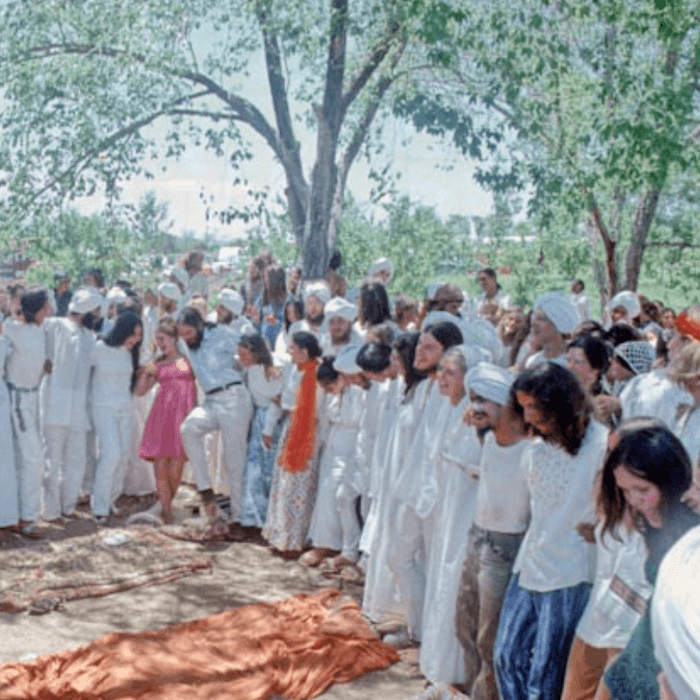 1970s
Increasing numbers of students begin teaching, and families and communities grow in New Mexico and all over the world, many embracing the Sikh tradition.
3HO hosts the first Summer Solstice at Ram Das Puri, which has grown and thrived since, becoming the primary focus for the North American Kundalini Yoga community to come together.
The first European Yoga Festival is held in France by 3HO Europe and people attend from Kundalini Yoga hubs across Europe, including Amsterdam, Germany, Spain, France, Italy, Denmark, and Norway. The festival remains one of the largest annual gatherings of Kundalini Yogis, with more than 3,000 people.
From Students to Teachers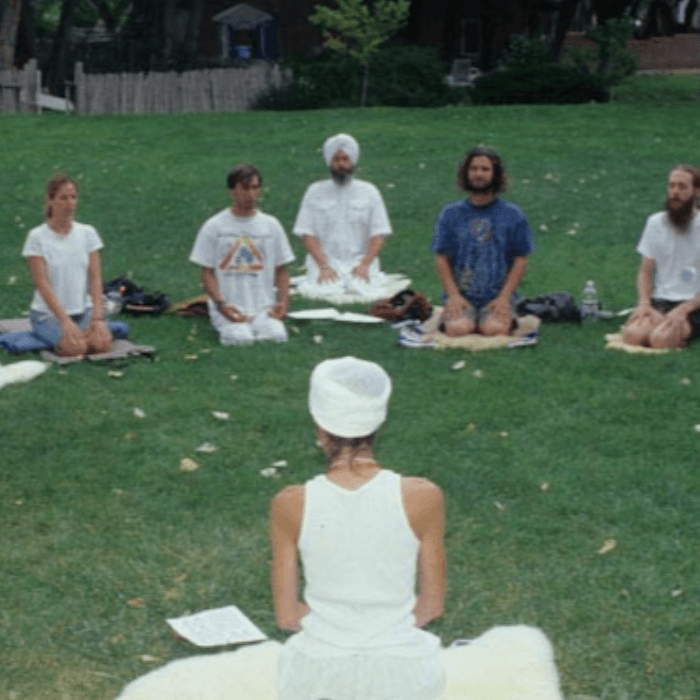 1980s & 90s
Ongoing growth of Kundalini Yoga around the world. 3HO and KRI are active and continue to innovate and evolve as teachers and leaders emerge with new projects and initiatives.
International Kundalini Yoga Teachers Association (IKYTA) is formed as part of 3HO, with a mission to uplift, nurture and serve Kundalini Yoga teachers through programs, resources, benefits, and educational offerings. Today it serves thousands of teachers internationally.
The first standardized textbook for the KRI Level One Teacher Training programs is published.
Krishna Kaur, from Yoga for Youth, founds the International Association of Black Yoga Teachers.
Also in this year, the National Kundalini Yoga Teachers Association is established, within IKYTA, to serve the specific needs of each culture, language and laws, with 30 country associations participating.
Kundalini Yoga Continues to Travel Around the Globe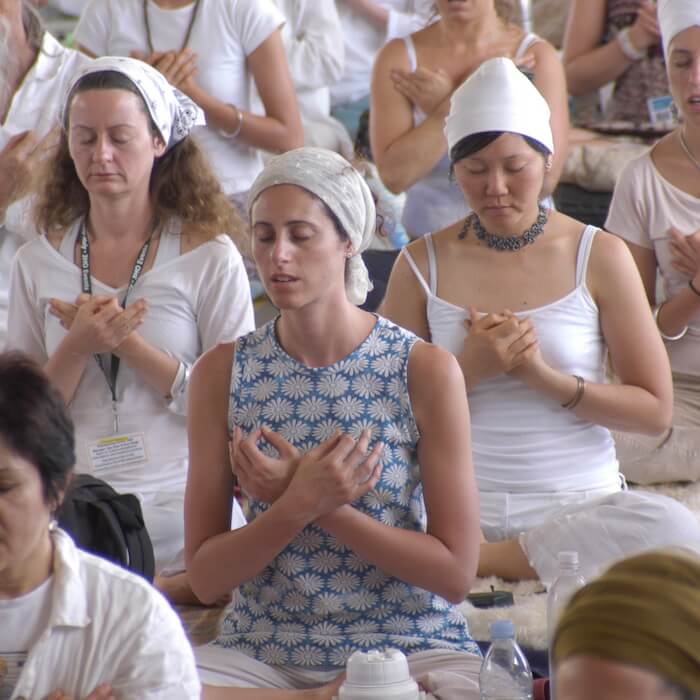 2000s
Annual gatherings continue to bring the worldwide community of practitioners together - families and friends, first-timers, old-timers, and everyone in between. 3HO becomes a cornerstone for Kundalini Yoga events, as well as providing educational resources aimed at sharing the benefits of the practice with anyone who wants them.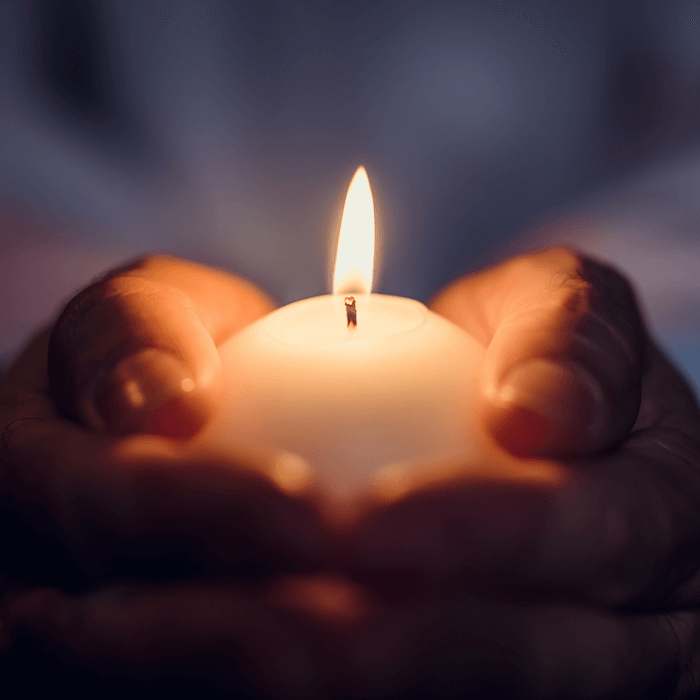 2020
COVID-19 shuts down the world, and 3HO's in-person events are canceled for the first time in over 50 years. The 3HO community is shaken when reports of sexual abuse by our founder and harm from different parts of our community surface.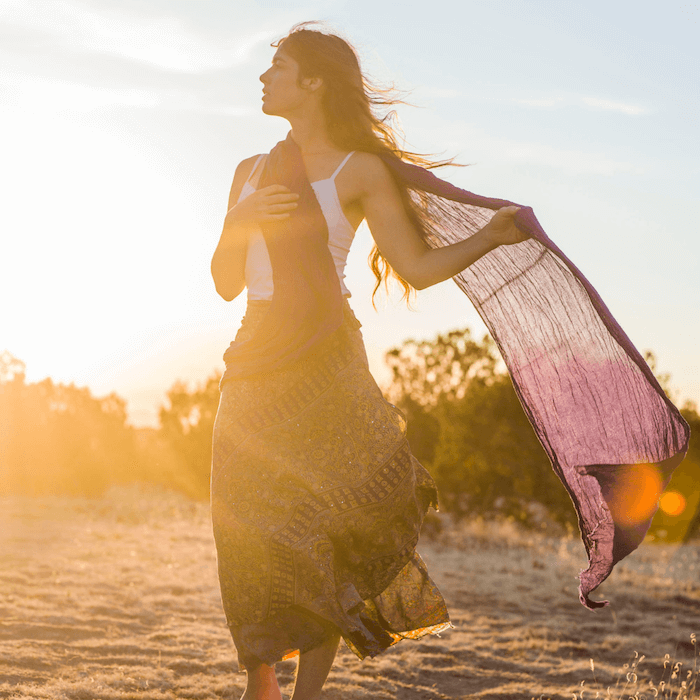 2021 and Beyond
Just over 50 years since Kundalini Yoga was introduced to the West and 3HO and KRI found their start, millions of people around the planet practice Kundalini Yoga. 3HO continues to innovate and serve millions of people globally with online resources, practice experiences, and in-person events, while also supporting IKYTA in serving thousands of teachers in thousands of ways.