3HO International is passionate about our diverse, inclusive, welcoming, and equitable working environment
We believe each member of our team enriches our diversity by exposing us to a broad range of ways to understand and engage with the world. We honor our staff and board for their experiences, perspectives, and unique identities.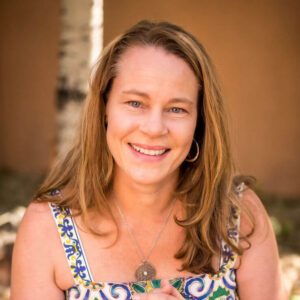 CEO
Pronouns: she/her/hers
Location: Santa Fe, New Mexico, USA
Languages: English
Dr. Japa K. Khalsa is an educator, non-profit director and now CEO of 3HO International. She has served the global Kundalini community through strategic curriculum development for training programs, development of the E-Learning Center at KRI, education about the healthy student teacher relationship and is the co-author of 
Enlightened Bodies
. She brings years of experience in business and non-profit management to 3HO through running a private practice in Oriental Medicine for 15 years, serving the Guru Ram Das Center for Medicine & Humanology as the development chairperson and multiple organizational projects at Hacienda de Guru Ram Das, the Mother Ashram. As a Doctor of Oriental Medicine, she brings a holistic management style to her work at 3HO and the vision and passion to support 3HO's philanthropic work serving specialty and under-resourced communities. H
er belief in the healing capacity of Kundalini Yoga & Meditation supports the 3HO mission of Kundalini Yoga for everyone, everywhere. 
She lives on occupied Tewa land in Santa Fe, New Mexico with her husband Harpal and their son Dhillon,"Lakȟóta oyáte wíyayA" a child of the Lakota nation.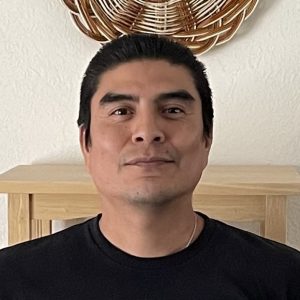 Chief Financial Officer
Pronouns: he/him/his
Location: Santa Clara, New Mexico, USA
Languages: English
Merle Wallace is a dedicated and accomplished financial professional, serving as the Chief Financial Officer (CFO) for 3HO and is our longest standing staff member, having served under five different CEO's over 18 years.  With a passion for financial details and a heart for philanthropy, Merle plays a key role in ensuring the financial stability and strategic growth of the organization.
He lives in Santa Clara Pueblo with his family when he is not busy balancing 3HO's budget and bringing new perspectives and wisdom to the 3HO community.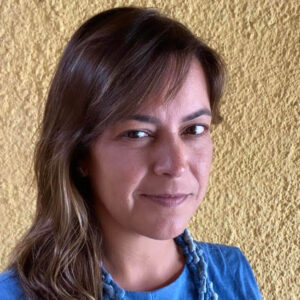 Seetalprem Kaur (Rachel Dolabella)
Operations Manager
Pronouns: she/her/hers
Location: Belo Horizonte, Brazil
Languages: Portuguese, English
Seetalprem Kaur (Rachel Dolabella) is the Operations Manager at 3HO International. Having served 3HO for 5 years, she has produced multiple online events and served at a critical juncture for the non-profit: supporting 3HO's pivot into online events and connecting a global community. Fluent in Portuguese and English, she brings creativity and project management skills into every aspect of 3HO's operations including website development, event production, operations and networking with the global community of teachers and yoga students. Seetalprem also represents 3HO on the Global Ethics Commission, informing 3HO anti-harassment policies and supporting community safety at all 3HO events.
She lives and works from her home in Belo Horizonte, Brazil, and shares her life with her daughter Manuela and a cat. She enjoys traveling, spending time in nature, reading and swimming when she is done checking off her daily to do list for 3HO.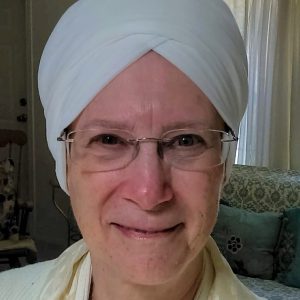 Web Editor
Pronouns: she/her/hers
Location: Espanola, New Mexico, USA
Languages: English
Guru Tera generates and organizes web content and manages the Yogic Living newsletter. Formerly an Assistant Editor for Aquarian Times Magazine, she is a stickler for good old fashioned grammar and spelling. She took her first Kundalini Yoga class at Humboldt State College in California in 1972. She helped establish the Salt Lake City, UT Ashram and then became part of the Kundalini Yoga community in Seattle, WA. She has been living in Espanola, New Mexico since 1999.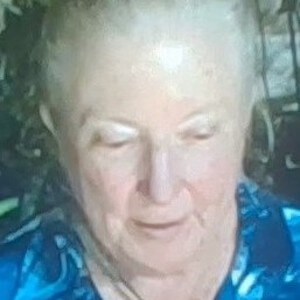 Spiritual Names Administrator
Pronouns: she/her/hers
Location: Española, New Mexico, USA
Languages: English
Kirpal Kaur helps send out the Spiritual Names.
3HO International is looking to grow our Board of Directors to include more diverse voices and talents to support our mission. The the mission of the 3HO Board is to provide stewardship of 3HO's organizational and financial well-being through mentorship and guidance, to acquire support through personal connections, and to act as ambassadors to promote the vision and mission of 3HO International. Learn more about applying here >>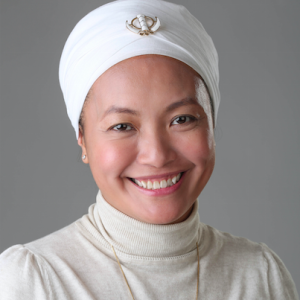 Board Chair
Pronouns: she/her/hers
Location: Albany, CA, USA
Languages: English, Cantonese, Mandarin
Dr. Onna Lo (Sat Darshan Kaur) is an Integrative Medicine and Family Medicine doctor and a heart-centered high performance coach. She's been teaching Kundalini Yoga as workshops in clinics, hospitals, schools and her local community for 20 years. She was first introduced to Kundalini Yoga when she was at the Brown University, and it was love as first sight. It has been an important tool that helped her through many challenges during her school training, adulthood, in pregnancy, and in motherhood. Her favorite parts about Kundalini Yoga are how it physically and mentally shifts her state of wellbeing so quickly, and it has taught her about the benefits of committing to a practice. She also loves going to 3HO's Solstice events with her family of four for tuning into a rhythm to retreat regularly and connecting with the community.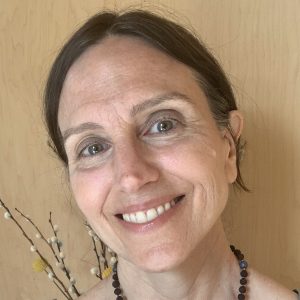 Board Treasurer
Pronouns: she/her/hers
Location: Atlanta, GA, USA
Languages: English
Katherine is a yogini and life enthusiast inspired to serve Kundalini Yoga and 3HO. Her strong Corporate Marketing, Branding, and Strategic Planning expertise along with her MBA in Marketing and Finance bring specific strengths to the board and 3HO as it supports Kundalini Yoga in these changing times.
As a yogini, she has a daily practice and also serves pregnant women in Prenatal Wellness guiding their journey to motherhood with Kundalini Yoga, Meditation, and Breath practices.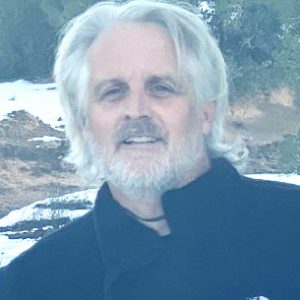 Board Member
Pronouns: he/him/his
Location: Sandia Park, New Mexico, USA
Languages: English
Jay Whitney (Anand Singh) served 13 years as the Event Director for 3HO International, 8 of those as its COO.  During his time at 3HO, he represented the non-profit at Hacienda de Guru Ram Das Ashram board meetings as well as personally volunteered and participated as a committee member for ashram projects.
His shared vision for the Solstice events and passion for the Solstice sangat served 3HO to grow attendance through improved operations professional presentation, safety and forged relationships with the local communities where we hold our events. 
Anand was first introduced to the 3HO lifestyle by his mother in 1979. She and her partner practiced Kundalini Yoga and they introduced him to the 3HO community by way of the Golden Temple restaurant and Golden Temple shoe store in Cambridge Massachusetts.  Later he found his way back to 3HO when he attended his first Kundalini Yoga Class in Los Angeles, California in 1999 at Golden Bridge.  Anand has personally experienced the healing capacity of Kundalini Yoga & Meditation and is a  kundalini yoga teacher since 2001. 
Board Secretary
Pronouns: she/her/hers
Location: Andover, MA, USA
Languages: English
Linda Shottes Bouchard began her career at the non-profit organization, SHED Children's Campus in 1992. She grew from her original role as School Age Coordinator to Executive Director. Linda has worked alongside her staff to grow this organization from a grass roots program to a thriving campus that serves over 400 families.
Linda's experience at Massachusetts Liberal Arts College, where she received a Sociology Degree, gave her the foundation and skills for her life's work of developing best practices for children and families. Her curiosity about the needs of children and families inspired conversations with her teammates to further programming at SHED Children's Campus.
Linda started Kundalini Yoga in January 2019. From the first class she fell in love and felt the power of Kundalini Yoga that forever changed her life! She committed to daily sadhana practice, participated in the Summer Solstice in New Mexico with White Tantric Yoga for 3 days and is now a certified Level 1 Kundalini Yoga teacher.
Linda has an amazing passion for life. She loves to play and dream big. Linda brings her passion and playful spirit to her leadership role at SHED and now to the 3HO Board. Linda invites everyone she engages with to question the world around them, to challenge the status quo, to breathe deep, to play in the great outdoors, to fill themselves with health and to reach out to others to form strong, meaningful connections. She has a heart mission match with the 3HO community and loves bringing her skills and passions to the 3HO Board.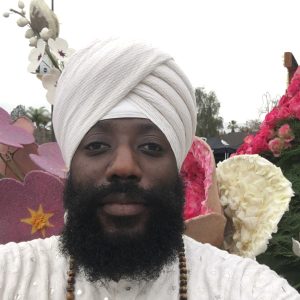 Lakhmi Chand Singh Khalsa
Board Member
Pronouns: he/him/his
Location: San Diego, CA, USA
Languages: English
Lakhmi Chand is a "2nd Generation" 3HO community member. His parents, who began their yogic practice in the 70's, shared the love and devotion of their practice with their children through daily Aquarian Sadhana. Lakhmi Chand is a graduate of Miri Piri Academy, in India, where he took teacher training in 1999.
In the 2000's, living in Espanola, he attended Northern New Mexico College while working for Akal Security and Sikh Dharma. While in Espanola, Lakhmi Chand gained an appreciation for working at 3HO events beginning with Seva, selfless service, during the Summer Solstice celebrations. Having attended over 40 Solstice's, he has served as an area manager and assistant to the camp director.
He lives in San Diego, California where in his spare time, enjoys teaching at Cosmic Flow, a local Kundalini studio.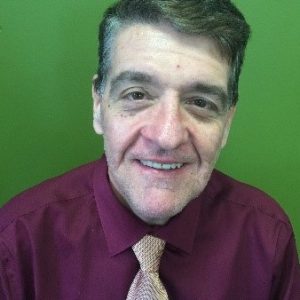 Board Member
Pronouns: he/him/his
Location: Boston, MA, USA
Languages: English, Japanese
A Global Project Management expert, IT consultant and University educator, Tim was awakened to Kundalini Yoga later in life. Currently, Tim is an Instructor of Project Management at Harvard and Northeastern Universities, where he also teaches Kundalini Yoga to students and faculty. Tim is a KRI-certified Level 1 teacher, currently offering classes at Guru Ram Das Ashram in Millis, MA. Tim is also trained in MBRT and Yoga-CBT and is currently pursuing his KRI Level 2 certification & advanced certification in yogic studies.
A retired US Air Force Officer, Tim lived in Japan and extensively studied East Asian cultures, religions, and philosophies. Tim's teaching focus is to teach resilience to people of all ages, working through trauma, military-related PTSD, and addictions.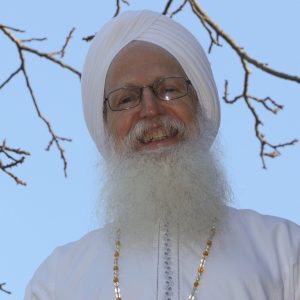 Fundraising Committee Member
Pronouns: he/him/his
Location: Peterborough, NH, USA
Languages: English
Kundalini Yoga has served Sat Jagat well since 1971. He and his wife, Gurusurya, have served their community with Kundalini Yoga in Park Slope, the studio they ran in their home from 1995-2020. Sat Jagat loves 3HO's Solstice Celebrations. It has been a great blessing for him to manage the kitchen at both events for many years and he looks forward to doing it again. In his professional life, he is a Home Improvement Contractor and enjoys helping people make their homes more livable and comfortable. Sat Jagat tries to keep in touch with the worldwide 3HO family and plays golf  and the piano.