3HO International is passionate about our diverse, inclusive, welcoming, and equitable working environment
We believe each member of our team enriches our diversity by exposing us to a broad range of ways to understand and engage with the world. We honor our staff and board for their experiences, perspectives, and unique identities. 
3HO International is currently hiring! Check out our Employment Opportunities page for more information about joining our team, who works remotely from all over the world.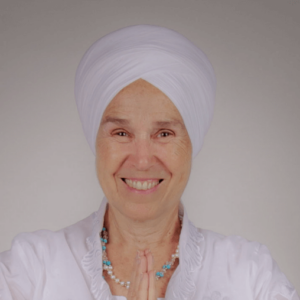 CEO
Pronouns: she/her/hers
Location: Espanola, New Mexico, United States
Languages: English
Contact Pritpal 
Pritpal Kaur is a KRI-certified Lead Teacher-Trainer. She has dedicated much of her life to sharing the practice of Kundalini Yoga and the 3HO Lifestyle around the world. Along with being a KRI Lead Trainer, she is also a Sat Nam Rasayan Yogic Healer, an E-RYT 500 with Yoga Alliance and a Spiritual Life Coach. Pritpal currently serves as CEO of 3HO Foundation International. She lives in New Mexico, USA with her husband, Pritpal Singh.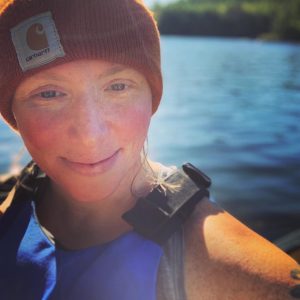 Marketing & Communications Director
Pronouns: she/her/hers
Location: Bar Harbor, Maine, United States
Languages: English
Contact Puranjot
Puranjot lives and works from her home on the coast of Mount Desert Island, Maine. She shares her life with her husband, their teenage children, and their dog, Luna. Outside of her work with 3HO, Puranjot runs a non-profit with her husband called Open Table MDI – an organization addressing food insecurity, through the sharing of free weekly meals. Puranjot is a long-distance marathon swimmer and can be found most mornings in the lakes and ocean waters of MDI. She is also Assistant Coach for the island's local swim team. On a snowy winter day, curling up with an Earl Grey tea and a book of Mary Oliver poetry brings her immense joy.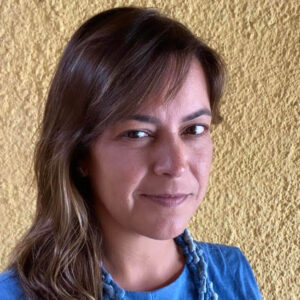 Online Events & Program Manager
Pronouns: she/her/hers
Location: Belo Horizonte, Brazil
Languages: Portuguese, English
Contact Seetal Prem
Seetal Prem manages the Online Events and Programs of 3HO International. She also assists other areas such as the 3HO website, general administration, and fund development. She lives and works from her home in Belo Horizonte, Brazil, and shares her life with her daughter Manuela and a cat. She enjoys traveling, spending time in nature, reading and swimming.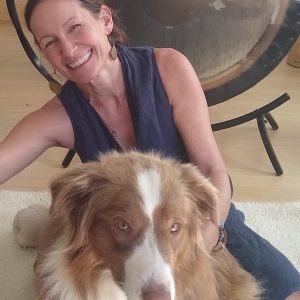 Community Outreach & Development
Pronouns: she/her/hers
Location: Sandpoint, Idaho, United States
Languages: English
Contact Adi Sampuran
Adi Sampuran coordinates 3HO Foundation's community outreach initiatives and fundraising activities. She lives in the small mountain town of Sandpoint, Idaho with her two children and her two dogs, Laika and Leonardo. She enjoys spending time in nature with her loved ones and can be found most days running or skiing on the forest trails near her home.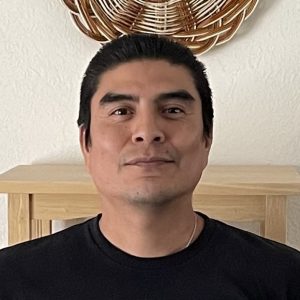 Chief Financial Officer
Pronouns: he/him/his
Location: Santa Clara, New Mexico, United States
Languages: English
Contact Merle
Merle is 3HO International's bookkeeper.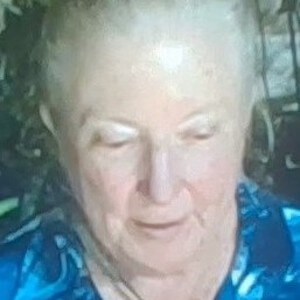 Spiritual Names Administrator
Pronouns: she/her/hers
Location: Española, New Mexico, United States
Languages: English
Contact Kirpal
Kirpal Kaur helps send out the Spiritual Names.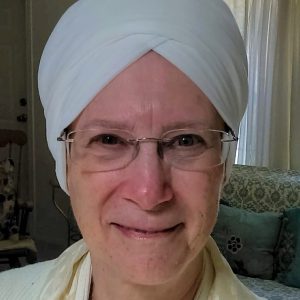 Web Editor
Pronouns: she/her/hers
Location: Espanola, New Mexico, United States
Languages: English
Contact Guru Tera
Guru Tera generates and organizes web content and manages the Yogic Living newsletter. Formerly an Assistant Editor for Aquarian Times Magazine, she is a stickler for good old fashioned grammar and spelling. She took her first Kundalini Yoga class at Humboldt State College in California in 1972. She helped establish the Salt Lake City, UT Ashram and then became part of the Kundalini Yoga community in Seattle, WA. She has been living in Espanola, New Mexico since 1999.
3HO International is looking to grow our Board of Directors to include more diverse voices and talents to support our mission. The the mission of the 3HO Board is to provide stewardship of 3HO's organizational and financial well-being through mentorship and guidance, to acquire support through personal connections, and to act as ambassadors to promote the vision and mission of 3HO International. Learn more about applying here >>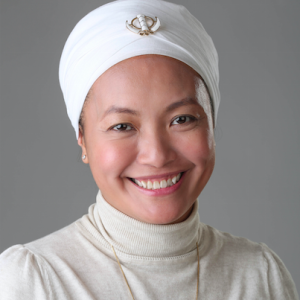 Board Member
Pronouns: she/her/hers
Location: Albany, CA, United States
Languages: English, Cantonese, Mandarin
Dr. Onna Lo (Sat Darshan Kaur) is an Integrative Medicine and Family Medicine doctor and a heart-centered high performance coach. She's been teaching Kundalini Yoga as workshops in clinics, hospitals, schools and her local community for 20 years. She was first introduced to Kundalini Yoga when she was at the Brown University, and it was love as first sight. It has been an important tool that helped her through many challenges during her school training, adulthood, in pregnancy, and in motherhood. Her favorite parts about Kundalini Yoga are how it physically and mentally shifts her state of wellbeing so quickly, and it has taught her about the benefits of committing to a practice. She also loves going to 3HO's Solstice events with her family of four for tuning into a rhythm to retreat regularly and connecting with the community.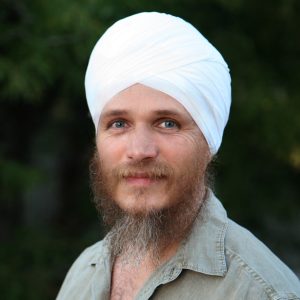 Board Member
Pronouns: he/him/his
Location: Espanola, NM, United States
Languages: English
Dharm is an author, musician, yoga teacher, minister and business owner. He is a 3nd generation yoga teacher and has been teaching Kundalini Yoga for over 40 years. He is coauthor of the book Essential Kundalini Yoga, and has recorded numerous tracks of mantra music, sacred songs and kirtan. He has served on various boards in the Kundalini community, worked on the staff of Yogi Bhajan for years, and supports the current work to bring the truth about abuse and manipulation to light, while holding on to the value of the practices. He believes that by connecting with the deep essence of our Soul, clearing our energy, and surrendering to the Grace that is present in all of us, we open a gateway to the beauty, wisdom, and vast potential that we were born to express in this lifetime.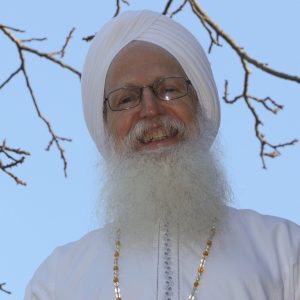 Board Chair
Pronouns: he/him/his
Location: Peterborough, NH, United States
Languages: English
Kundalini Yoga has served Sat Jagat well since 1971. He and his wife, Gurusurya, have served their community with Kundalini Yoga in Park Slope, the studio they ran in their home from 1995-2020. Sat Jagat loves 3HO's Solstice Celebrations. It has been a great blessing for him to manage the kitchen at both events for many years and he looks forward to doing it again. In his professional life, he is a Home Improvement Contractor and enjoys helping people make their homes more livable and comfortable. Sat Jagat tries to keep in touch with the worldwide 3HO family and plays golf  and the piano.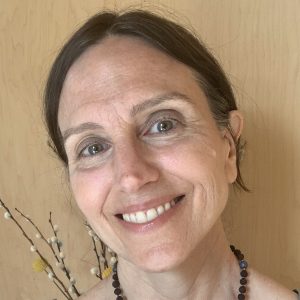 Board Member
Pronouns: she/her/hers
Location: Atlanta, GA, United States
Languages: English
Katherine is a yogini and life enthusiast inspired to serve Kundalini Yoga and 3HO. Her strong Corporate Marketing, Branding, and Strategic Planning expertise along with her MBA in Marketing and Finance bring specific strengths to the board and 3HO as it supports Kundalini Yoga in these changing times.
As a yogini, she has a daily practice and also serves pregnant women in Prenatal Wellness guiding their journey to motherhood with Kundalini Yoga, Meditation, and Breath practices.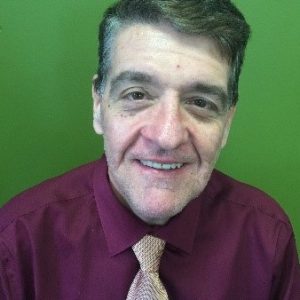 Board Member
Pronouns: he/him/his
Location: Boston, MA, United States
Languages: English, Japanese
A Global Project Management expert, IT consultant and University educator, Tim was awakened to Kundalini Yoga later in life. Currently, Tim is an Instructor of Project Management at Harvard and Northeastern Universities, where he also teaches Kundalini Yoga to students and faculty. Tim is a KRI-certified Level 1 teacher, currently offering classes at Guru Ram Das Ashram in Millis, MA. Tim is also trained in MBRT and Yoga-CBT and is currently pursuing his KRI Level 2 certification & advanced certification in yogic studies.
A retired US Air Force Officer, Tim lived in Japan and extensively studied East Asian cultures, religions, and philosophies. Tim's teaching focus is to teach resilience to people of all ages, working through trauma, military-related PTSD, and addictions.