Light on the 10 Light Bodies – Numerology Workshop
October 7 @ 12:00 pm

-

October 8 @ 2:00 pm

EDT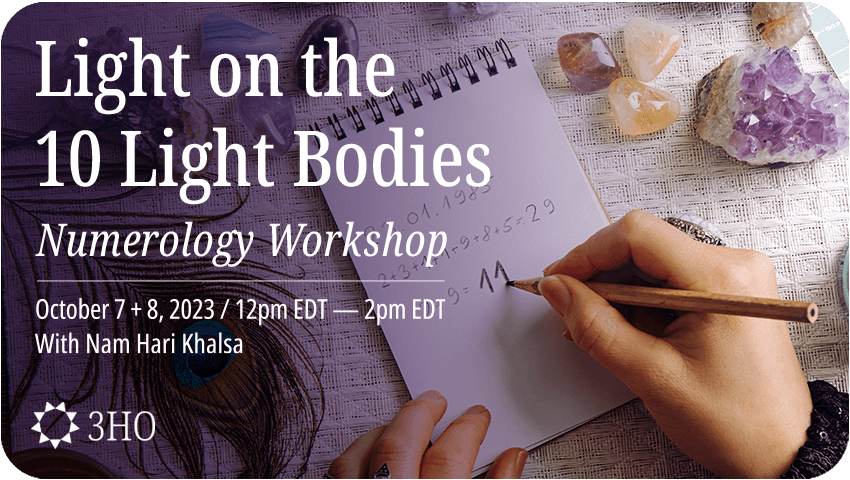 Join us for an illuminating workshop led by Nam Hari Kaur, a revered expert in the realm of numerology. Rooted in the profound principles of the 10 light bodies in yoga, this workshop offers a unique opportunity to delve into the intricacies of energy mapping and self-awareness, enriching your understanding of life's dynamics.
Nam Hari Kaur holds a special place within 3HO as she has been the insightful author behind the monthly Numerology forecast on the 3HO website. It's an honor for 3HO to organize this event under her guidance, ensuring a profound and transformative experience for all participants.
Don't miss this chance to uncover the potential for positive transformation through yogic numerology!
Related Events