A World of Kundalini Yoga
3HO is a nonprofit with a mission to inspire everyone everywhere to realize their full potential through the uplifting experience of Kundalini Yoga.
Curious about Kundalini Yoga? We can help you get started.
In Kundalini Yoga, the primary focus is on the movement and transformation of energy.
A roadmap of everything you need to know — and practices to kick-start your journey.
From Laos to London, Alabama to Alaska, and everywhere else there's someone teaching.
We offer hundreds of step-by-step instructions to help you get started today.
Practices for the Month of March
Do I focus on the positive aspects in life? How I can focus on the light, even in the dark and challenging times?
The Positive Mind, the third of the ten bodies, is also known as the expansive and projective mind. It sees life through the "glass half-full." It is hopeful, optimistic, creative, and playful. It seeks the bright side of things and is open to new opportunities.
People with a balanced Positive Mind have a well-developed sense of humor. Their infectious joy and optimism can elevate and inspire those around them. They can see the positive in any situation along with positive solutions. They are caring and nurturing. You can usually sense those with a strong Positive Mind by their magnetic energy, attracting life like a candle in the darkness.
When the Positive Mind is out of balance, weak, or underdeveloped, you may become unable to consider risks or overly positive to the point of delusion. You can become reckless, unprepared, gullible, or easily influenced. You may make foolish choices or become overwhelmed with negative thoughts which can lead to depression, anger, or intolerance. A person with a strong, balanced Positive Mind is charismatic, humble, optimistic, and wise.
Ways to Master the Positive Mind
The Positive Mind can be strengthened with the use of positive affirmations. To create your personal positive affirmations, calm your mind with meditation and let your inner wisdom guide you so that your affirmations are directly related to things you want to work on. You may find that journaling will help you write clear, powerful affirmations. Listening to a recording of your affirmations in your own voice is also effective.
Divine Shield Meditation for Protection and Positivity
This meditation expands the aura using a mantra to activate the power of the Heart Center. This enables the compassion of the Universe to uplift you and creates a Divine Shield to accompany and protect you through the ups and downs of life.
Get Rid of Your "Couldn't"
Sometimes when we intend to do something, our ego gets the best of us and we are unable to see it through. This meditation is a tool to strengthen the clarity and positivity of our will so that the highest good of our intentions is not waylaid by circumstance. It takes away the 'couldn't' and gives us our excellence.
Subscribe to Yogic Living eNews
Enjoy a twice monthly dose of inspiration that includes practices, recipes, numerology, and more.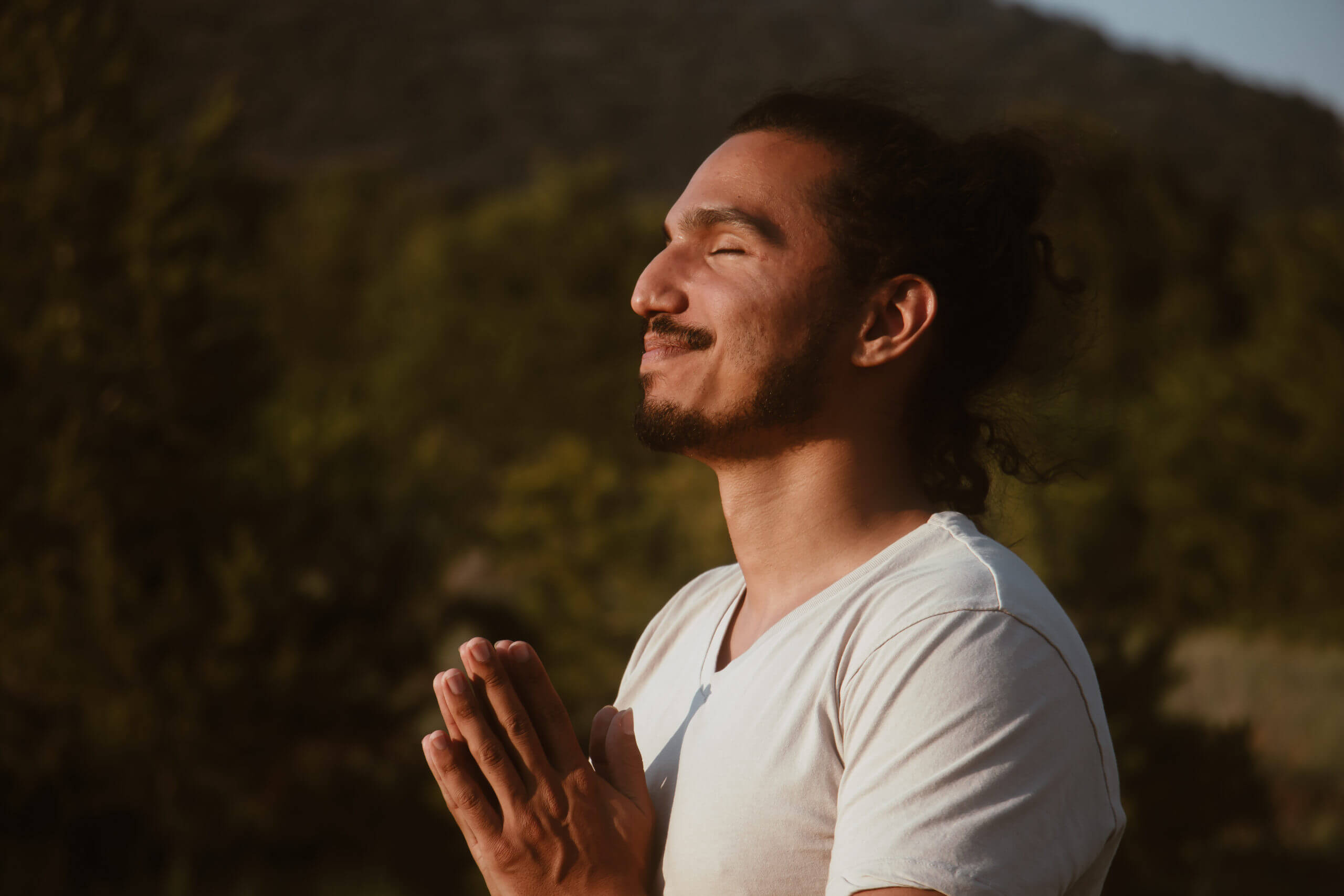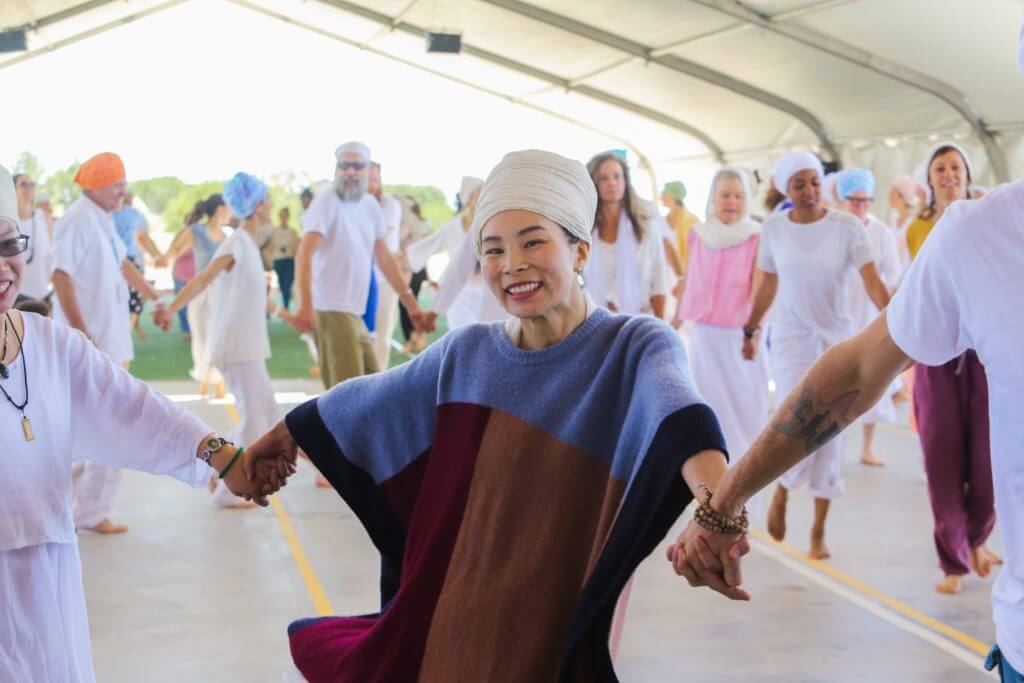 Nourish your beautiful self in a welcoming community with these uplifting Kundalini Yoga immersions, including our annual Solstice gatherings.
Yogic or Tantric Numerology has its roots in ancient yogic and tantric teachings. Developed to illuminate the path, skills, and nature of a human soul, Yogic Numerology provides an effective means for you to align with your higher Self and excel via the technology of Kundalini Yoga. Explore general information about yogic numerology, the monthly forecast, and your personalized reading.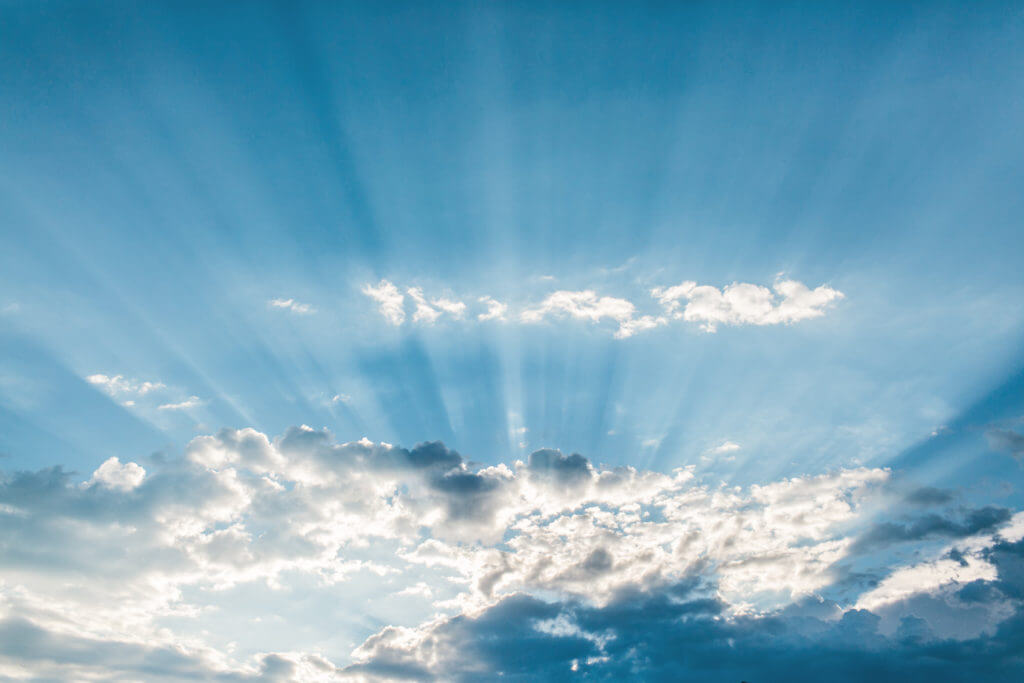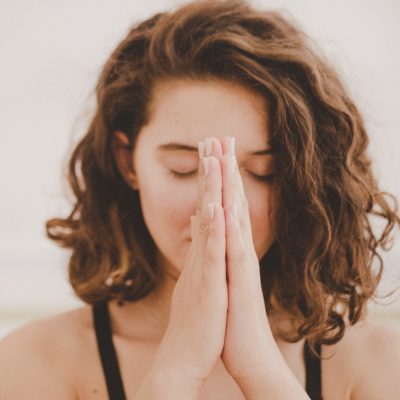 A spiritual name is a tool given to elevate your energy through the power of its inherent sound current. Many traditions embrace the giving of spiritual names. All are welcome to receive a spiritual name and experience what this tool can do for you.
Your gift helps uplift someone's life through Kundalini Yoga
Maybe it's a new teacher. Or a lifelong student. It could be someone who's struggling. Or simply a loving parent or grateful friend. When you support 3HO, you make it possible for us to share Kundalini Yoga with more and more individuals.