Level One Teacher Training is a 6-month program (250 hours) led by Sat Siri, a trailblazing, next generation, Kundalini Yoga teacher and trainer.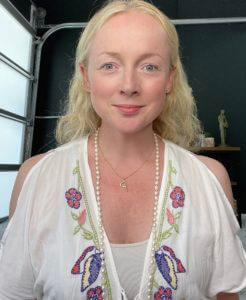 Sat Siri is a teacher of teachers. She has a unique ability to anchor the more esoteric qualities of this technology, bringing the tools into practical, everyday life. She travels the world teaching Kundalini Yoga and has been practicing Yoga and Meditation for over twenty years.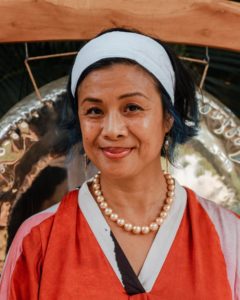 My journey with Kundalini Yoga & Meditation began in the 90's in Los Angeles, California. It has been a valuable tool cultivating steadiness in my own sense of belonging where life and soul sits with purpose and values. With this deep sense of absolute Self, my heart space maintains a frequency of happiness that helps me to smile and discover joy everyday.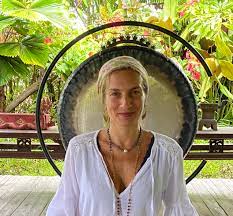 I discovered the transformational path of Kundalini Yoga early on in my journey of self growth and spiritual evolution. It's with energetic passion, love and joy that I've been sharing this healing technology over the last 20+ years through classes, immersions and retreats. A professional trainer with KRI, I have served on several international trainings since 2014, including those based in Bali, the Philippines, and the USA.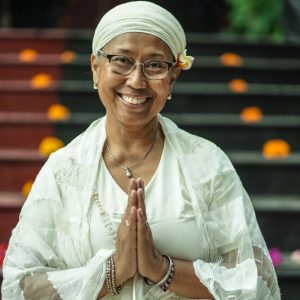 Born and raised in Bali, but lived in Toronto for nearly 30 years—many of which at the Toronto Guru Ram Das ashram—I was an interdisciplinary Yoga and meditation teacher-practitioner, when I found Kundalini Yoga. Deeply rooted in Kriya and Bhakti Yoga, I weave the physical and philosophical aspects of Yoga with daily practice, making this ancient wisdom applicable for today's lifestyle.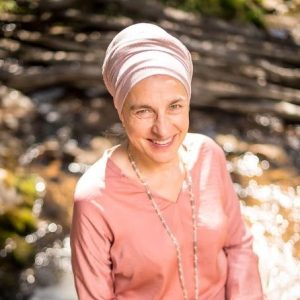 An accomplished musician, recording artist and Lead Trainer in the KRI Aquarian Trainer Academy, Dev Suroop Kaur strives to guide students to their own empowered authenticity. She deeply enjoys training students and teachers of Yoga in the science of Naad Yoga, conscious communication and how to access the beauty and power of their personal voice as well as other Kundalini Yoga topic areas.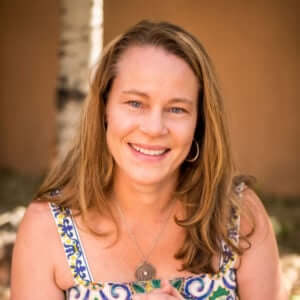 Dr. Japa Khalsa is a 25-year practitioner of Energy Medicine with a dual degree as a Doctor of Oriental Medicine and Certified Yoga Therapist (C-IAYT). She travels and teaches internationally as a Professional Teacher Trainer and Yoga Therapist. As co-author of Enlightened Bodies, she is passionate about sharing the power of the human body's potential to self-heal.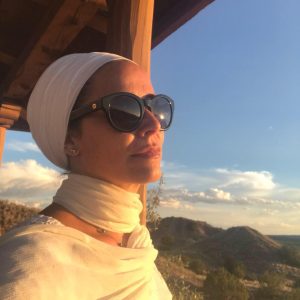 Currently an Associate Trainer in the Academy, she loves both teaching and coordinating programs that offer an experience of well-being, both physically and spiritually. In 2017 she opened Casa Prem, a yoga school in Guadalajara, where the main focus is to work through collaborations of teachers locally and internationally.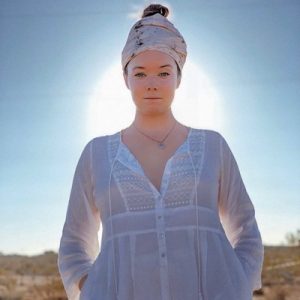 Jai is a musician, artist and teacher living on the island of Kauai'i. She uses music, sound, vibration, breath and movement to recalibrate and heal the body. For the last decade, Jai has studied Kundalini Yoga, mantra, Bhakti yoga, Hatha yoga and tantra. She trained with Sat Siri in 2016 and has helped support and assist multiple level one trainings and immersions ever since. Jai travels the world sharing her music and teachings when she isn't home on Kaua'i tending to her organic farm with her husband.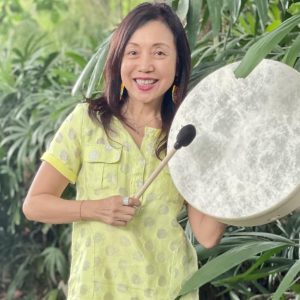 An experienced and successful Corporate Communications executive with over 20 years of experience, she shed her corporate life in 2015 to follow a higher calling to serve others. She completed her Level One in 2014 under the late Guru Dass Singh and Level 2 in 2019. Rosan is also a certified Theta Healer® practitioner and teacher, an ICF certified coach, Gong Master and an Associate ATA trainer. All of this comes together as part of her advocacy for people to be the best they can be to lead happy, healthy and successful lives.