3HO International's Annual Report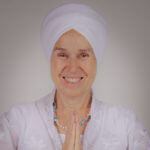 From Pritpal Kaur
CEO of 3HO International
2021: what a year. It arrived with unforeseen force for much of the world, and for the people and organizations working to stay alive in it. 3HO was no exception, as we continued to change and adapt to a reality that kept shifting under our feet.
As a leader of an organization that's dedicated itself for more than 50 years to providing support for communities worldwide seeking to live a healthy, happy and whole life, it felt daunting at times to envision how best to meet the needs of the times. On a global scale, nothing seemed normal, and on the microcosmic scale at 3HO, we searched for the right focus.
We found the answer in what has grounded all of us through every challenge—community, each other. So, in the spirit of yoga, we turned within. Rather than looking outside for solutions, we turned to leaders within our global practice and teaching community. What was clear and nonnegotiable was our willingness to change and evolve. We also knew that this effort would be led not by us, but by you.
3HO recommitted to its mission of serving everyone, everywhere through an accessible and robust platform of digital resources for Kundalini Yoga and lifestyle practices that could help humankind navigate the times. We harnessed the digital platform to provide accessible and uplifting tools to promote health, happiness, and well-being. While longing to return to in-person events, we recognized that it wasn't yet time. But those days are coming soon, and we are looking forward to gathering again.
With your support, we stayed connected through online summits; Equinox and Winter and Summer Solstice events; and a monthly Teacher's Prayer meditation. People from around the world joined these donation-based events, empowering our mission to make Kundalini Yoga accessible to all. Recordings of these classes and programs were later made available by donation.
We also put the finishing touches on a new version of 3HO.org, extending the invitation to practice, learn, and experiment with Kundalini Yoga. While the teachings are the same, the attitude is different: more decentralized and dedicated to helping you find what's right for you.
Across our digital platforms, we featured teachers, trainers, and practitioners from around the world, celebrating the richness and diversity of our practice community. If we had to define it, we'd say this is the future of Kundalini Yoga: it is emergent, and it will be shaped by you. When we do resume live events, we now have the infrastructure to remain connected without borders, throughout the year.
A key goal for 3HO in 2021 was to build trust through connection, transparency, and communication. This was a monumental task. It demanded courage and the willingness to lean into discomfort in order to self-assess and realign. The 3HO Board and staff renewed their commitment to healing for the past harm in our community. In cooperation with the SSSC, the best experts in the field of community healing have been retained, and a reparations program is now fully in place to help the reporters of harm. We are pleased to support and be a part of this important process.
3HO recognizes that the way forward is not to erase our past but to stand tall in our commitment to help each person we serve to live in the fullness of their true being, their Sat Nam. We see the future for Kundalini Yoga as emergent, stemming not from the power of one individual but from the collective wisdom of the community we serve. We are here to support you on this journey in any way we can, now and into the future.
Our feet are on the ground. Our minds are focused on the future. And our hearts are with you. As an organization, we are navigating this new reality and adapting to it. You are a central part of this process. Thank you.
3HO's mission is to inspire everyone everywhere to reach their full potential through the uplifting experience of Kundalini Yoga. We value compassion, service, inclusivity, connection, well-being, and integrity. To read more about our core values and our dedication to upholding them, click here.
3HO International operates as an independent 501(c)(3) educational non-profit organization. Two of its primary sister organizations are the Kundalini Research Institute, which works alongside 3HO to share the practice of Kundalini Yoga; and Sikh Dharma International, a religious organization that serves as a complement to the secular focus of 3HO. There are a total of seven legacy nonprofit organizations overseen by the Siri Singh Sahib Corporation, which is the sole member.
2021 was a pivotal year for 3HO and the global community we serve. As an organization, we listened, brainstormed, and ultimately acted upon a vision for Kundalini Yoga that is future-forward and impactful, centered around each of you.
We remain committed to our mission to inspire people worldwide to realize their potential through the uplifting experience of Kundalini Yoga. In the midst of a changing landscape, our method has evolved. Necessity demanded that we take our events online, and we harnessed the virtual platform for its inclusivity and ability to reach everyone, everywhere.
Our eSolstice and eSummit events were a success. We curated digital experiences that allowed us to gather in global community and feature teachers from across the world. When the time is right to resume in-person events, we plan to expand upon these virtual offerings.
We learned, and put into practice, that the value of 3HO is the value of you. We prepared a new website, designed to reflect this decentralized and collective vision for the future. We expanded our hub of digital experiences, practice opportunities, and communications through our website, emails and social media. We used our social media platforms to feature the richness and diversity of our global community.
Finally, we expanded upon our Seva Corps and Luminaries Program, a global ambassador program that brings the yogic value of service (seva) to new populations and parts of the world. We also had the honor of being a consultative NGO with the United Nations through the Economic and Social Council (ECOSOC), which promotes collective action for a sustainable world.
We invite you to explore some of our highlights from 2021 below. Thank you for your continued support.
Expanding Knowledge, Awareness, and Access to Kundalini Yoga Through Online Content
Our team has done an extraordinary job of transitioning our events online to serve our community, starting in 2020. In 2021, this included two eEquinox events, two eSolstice events, and two eSummit events.
Since 2020, more than 26,000 people from all over the world have joined us from their homes. Each of these programs included live classes, a robust resource section, and Zoom recordings of all events. In 2020 and 2021, we chose to offer our online events on a donation basis to give everyone, everywhere an opportunity to have access to the powerful technology that is so needed in these times.
2022 is shaping up to have a similarly amazing calendar of events to cultivate community and promote healthy living. For more information on upcoming 2022 events or to apply to teach, click here.
Abigail S.
Huge gratitude for 3HO. I came back to Kundalini Yoga, after many years away, through your Facebook page, which connected me with the practice again and inspired me to start a daily Sadhana. This practice is the single most important thing that helped me recover from a strong course of chemotherapy last year. The eSolstice and eEquinox events have really inspired me. It is so wonderful to be able to participate, when traveling is not available. Blessings!
Siri P.
As a trauma survivor, I feel safe with people at the expert level and it was evident the presenters could hold the space and allow for healing in it. Thank you. This is so necessary.
Patricia R.
Please consider continuing to offer online events even after the pandemic makes in-person gathering possible. It has been a wonderful blessing to be able to join with the Kundalini community with online classes and festivals. I feel much more connected now than I did when I was only wishing I could attend events like Solstice and live classes! 🙂
Jeri K.
Thank you for the generous gift of the online Solstice events. These events have exceptional staff, and exceptional teachers and classes. Truly wondrous and so generous. My heart is opened and I am back on the Kundalini track! Sat Nam. With love and light.
David J.
The quality and organization of this event was exceptional. You created sacred space in our homes that felt consecrated. It was like being at a live event. Bravo and blessings.
Inspiring Community Around the World
The 3HO Luminaries Program
The 3HO Luminaries Program was launched in 2019. This program brought Kundalini Yogis doing extraordinary service in underserved communities to Summer and Winter Solstice for inspired connection, global collaboration, and the Kundalini experience of a lifetime. By honoring and serving these Luminaries, 3HO sought to create lasting connections between teachers, encourage seva as the highest state of mind and spirit, and strengthen communities around the globe.
In 2021, we continued to be inspired by the stories of service from our 3HO Luminaries. Many of the 3HO Luminaries participated in our eSolstice and eEquinox events, sharing their experiences in service and giving back to their communities. With your help, we raised nearly $7,000 to support bringing new 3HO Luminaries to future in-person events. Click the button below to learn more about the inspiring initiatives these Luminaries are involved with in their home communities.
An Update from the International Kundalini Yoga Teachers Association
To Kundalini Yoga Teachers Around the World,
The year 2021 was a year of much containment and adaptation due to the ongoing COVID-19 pandemic and the changes we have gone through, and are still going through, in our Kundalini Yoga communities. IKYTA went through a restructuring of its team and started to reorganize, seeking greater collaboration and integration among its members, and in the parts of strategic planning.
It was a year of reconnecting with the culture of Kundalini Yoga and its organizations – and it still is. We seek to open and create spaces to listen to the needs and interests of teachers in an attempt to get closer to their realities and the different scenarios in their communities.
There were occasions when we were able to understand what the pains, discomforts, and desires were, so that we could incorporate this information into our work plan. We had the opportunity to discuss many topics at meetings, gatherings, and especially at the Global Teacher's Forum held in January 2022.
We realized the importance of strengthening relationships with Kundalini Yoga organizations, so that we could build more coherence in our projects. This is an initiative we have incorporated and are strengthening in our Strategic Planning for 2022.
We hope to continue the exchanges with teachers this year that promises to be lighter and more inspiring. May we continue inventing new ways of being together.
Warmly Yours,
The IKYTA Team
Looking for interesting, relevant, and meaningful ideas and conversation about the path of service? Seva Corps was created in April 2020 with the purpose of serving those who are in service. From individual experiences to global perspectives, Seva Corps is a great place to explore. You can also register your project and support others' seva projects.
Seva Corps is committed to sustaining their service through transparency, compassion, connection, diversity, dignity, and respect. They know that these values, when put into practice through their work, create impact and contribute to making this world a more dignified and equitable place.
Learn More About These Transformative Registered Seva Corps Projects
Kundalini Yoga for Children at Rosinha's Nursery
Learn about the seva project of Kundalini Yoga classes at Creche das Rosinhas, which since 2008 offers, weekly, Kundalini Yoga practices for children from 3 to 6 years old at a daycare center that serves the Aglomerado da Serra, a large settlement in Belo Horizonte/Brazil.
Please click each individual image to view our 2020 and 2021 financials.
A Deep Bow of Gratitude to Our Donors
It's our donors who really make a difference, and we wanted to specifically honor your time, patience, and generosity. We truly appreciate you for coming together as a community and supporting us as we re-envision the future. Your gift catalyzes meaningful change through Kundalini Yoga and brings 3HO's vision to life: sharing the uplifting practices of Kundalini Yoga with people everywhere.
The world is seeking renewal and change and Kundalini Yoga is that powerful vehicle for self-realization and empowerment for anyone, anywhere. This community has played a vital role in being of service. It's because of this service and generosity of our donors that we've been able to keep this beautiful community thriving by providing rich, online content and resources,and amplifying extraordinary service with programs such as the 3HO Luminaries and Seva Corps. As we look to the future, whether our community members have donated time by volunteering, spreading our mission, joining our online events, or contributing financially, we are eternally grateful.
Total Donation Revenue in 2021
This number represents the General Fund, online events, and Gurudakshina donations from IKYTA. Both restricted and unrestricted donations.
Restricted Donations = $13,997.07

Unrestricted Donations (Gurudakshina) = $19,308.16

Unrestricted Donations (All Other) = $43,474.68
Thank You to Our 3HO Staff and Board of Directors
Working Remotely All Over the World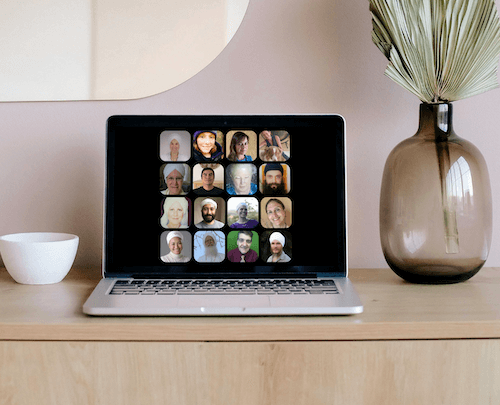 3HO International Board of Directors
Sat Jagat Singh Khalsa, Board Chair
Dharm Skotting Segal
Dr. Onna Lo, MD
Katharine Mardesich
Tim Mills
Shakti Parwha Kaur, Honorary Member
Serving on the Board of Directors
We are currently looking for those interested in serving on our Board to move 3HO forward. If you are interested in learning more, please click on the button below!
Pritpal Kaur, CEO
Puranjot Kaur, Marketing and Communications Director
Seetal Prem Kaur, Online Events and Program Manager
Adi Sampuran Kaur, Community Outreach and Development
Merle Wallace, CFO
Nirinjan Kaur, Spiritual Names Director
Kirpal Kaur, Spiritual Names Administrator
Guru Tera Kaur Khalsa, Web Editor
Sujaan Kaur, Seva Corps
Simranjeet Singh, Association Manager
Sukhpran Kaur, IKYTA Assistant
Hari Avtar Singh, IKYTA Assistant